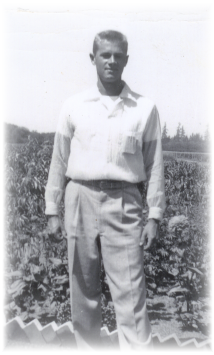 Donald Mathew Ballweber was born on September 3, 1931 to parents James and Catherine Ballweber in Woodburn, Oregon. The oldest of seven, Don learned the value of hard work on the family farm. After graduating from Woodburn High School in 1949, Don joined the National Guard serving his country for nine years. In 1958 he received his Engineering Degree from the University of Portland launching a 33-year career with the US Army Corps of Engineers.
Don enjoyed being a pilot and owned a Cessna plane. In 1967, he flew to New Orleans for work and while there he met his wife, Kathleen Lucille Karl. This past year they celebrated their 50th wedding anniversary. His career took his family to many adventurous locations, including living overseas for three years in Al Batin, Saudi Arabia, and one year in Seoul, Korea. He retired in 1991 after working in New Orleans and moved back to his home state of Oregon.
After his retirement, Don enjoyed spending his time giving back to the community. He helped with the reconstruction of the Albany Historic Carousel by working on the turning mechanism during the beginning of construction. He built and painted scenes at Christmas Storybook Land, and helped with mailings at St. Mary's Catholic Church.
Don is survived by his wife, Kathleen; children: Eric, Brian, Lisa and Janet; grandchildren: Justin, Zachary, Chloe, Gavin, Wyatt, and Kaden; and siblings: Florence, James (Chip), Richard, Jeanne and Patrick. Brother Arnold is deceased.